Certain members of the Collective Mind prefer to remain faceless and voicelless, helping out on air and behind the scenes. (radio Dj protection program)  we salute their efforts as well...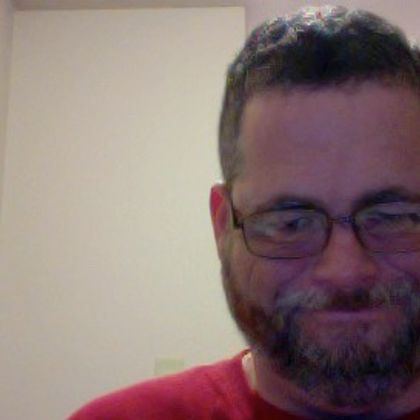 Richard Bedell - "The Daddy"
Co-Founder
work in the music industry, not because I have to, but because it is one of the many things that build up my life. Radio is not just a electromagnetic radiation that frequencies from 300 GHz to as low as 3 kHz, radio is like a kid to me, a kid who I raised and nurtured into something that can make the whole world happy. Fish Creek Radio really just started as a hobby that I did in my spare time, but because of all you guys out there, I turned it into something amazing that I can really be proud of. Every time I do a radio show, I always think about how I started and where I will go with Fish Creek Radio in the future. I hope with all of the support that you guys give me, I can do alot more for you.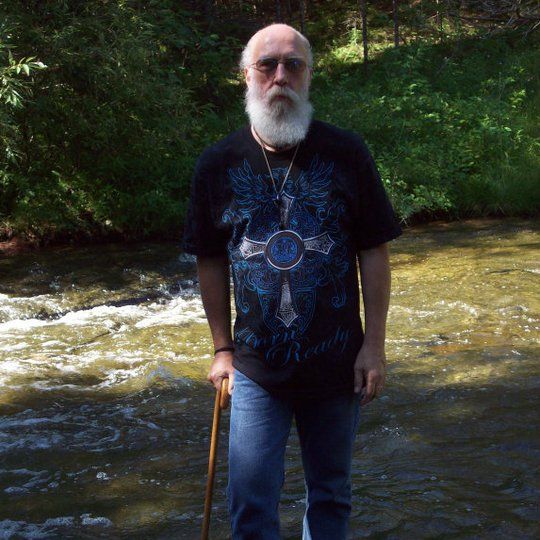 James Brege - Uncle Fuzzy
Co-Founder
Fish Creek Radio came to me when it arrived in Traverse City and asked if I would help. And needing the music therapy as much as I do I said yes. Rick and I had worked together years ago at WNMC fm in TC. good old college radio. Doing an overnight weekend show called The Overnight Sensation, of course. Fee form radio is what we did then too. Programming and finding new things to hear are great therapy for me. Having children and grandkids that listen to music helps keep me educated. Enough for now. I've got new music to add to the data base. later.
Now that we've gotten to 2018 I need to say a few things about this incredible journey called Fish Creek Radio. First of all, music therapy works. And sharing new music is one the best side effects. Whether it's playing an old favorite or singing something completely new, the music is what matters.
Congratulations to Scott on "Country Radio Station of the Year" What a comment on the state of main stream radio when one person producing 32 hours of original programming a month is given that title. Thank you to the CMA's for the acknowledgement, I'm stilled stunned. It only proves that Scott was right and the industry has got it all wrong, as usual. "Give the people what they want" still works.
Thanks to everyone in the "collective mind" for input. We wouldn't be the same without you. The sheer volume of new music coming in from around the globe is truly gratifying. To all you artists, "Thank You" so much for sharing your creativity.
We had a lot of fun working live shows at the InsideOut Gallery. Going to miss that place. Mabey we'll get to own our own venue soon and spread even more love.
Looking ahead… Just going to enjoy the ride. For now the #MusicalTherapyBus is one strange trip. And something tells me it will only get weirder the further we go.
One more thing. If any of you have an idea for a new show, let's hear it. Resting on laurels gets stale real fast. We're all in this together.
You folks are the best.
Jim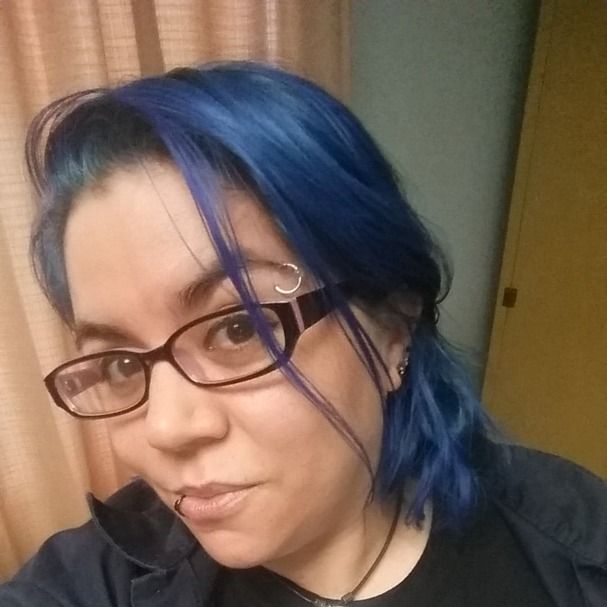 Nola Brown - Miss Nola
Broadcast and Social Media Manager
Music has always been a giant part of my life. Sometimes it was the only thing that my family agreed on. I was in band for many years and then in choir. I was introduced to the Austin music scene a few years ago and it was love at first song. I enjoyed helping my friends out where I could, and was asked the join ESM because of what I was doing. I continued to help out all the bands I could through social media, even picking up some out of state bands. I started taking pictures at shows shortly thereafter also. After ESM broke up a few of my friends and I decided to start our own project called RPM, we love helping bands get the reconition they deserve. I was asked to join IOA and Fish Creek Radio to do media work for them and couldn't be happier. Love hearing new music and getting it out to the masses. Can't wait to see what the future holds.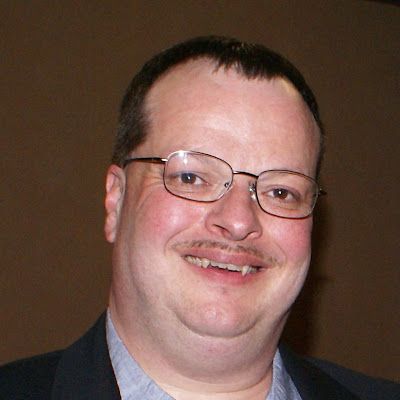 Scott Wikle
My Kind Of Country
Scott Wikle
MY KIND OF COUNTRY
Monday evenings 6-10pm EST and show repeating from 10pm-10am EST Tuesday morning
Scott has worked in the music industry for over 30 years as a musician, retail store manager, promoter, producer, journalist and broadcaster. He has conducted  interviews with compelling guests and Country Music legends such as Merle Haggard, Charlie Daniels, Gene Watson, Bill Anderson, Freddie Hart, Margie Singleton, Bobby Bare, David Frizzell, Lacy J. Dalton, Charley Pride, Jeannie C. Riley, Moe Bandy, and over 400 more.
Scott is a North America Country Music Associations International Hall of Fame Member (NACMAI) and also won their "Radio Station Of The Year" award in 2017 and 2018. He was also awarded the prestigious 2019 Academy of Western Artists "DJ Of The Year".
He is also a staff journalist for ION Indie Magazine, regularly writing artist features and album reviews on the latest releases in Traditional Country Music.
A fun fact for music geeks -- Scott has the largest, most complete collection of Merle Haggard's music releases worldwide and is co-author of the complete discography on Haggard's musical output. He has also worked as an advisor on Haggard's recordings for the German company "Bear Family Records".
Scott is very pleased to bring "My Kind Of Country" to Fish Creek Radio, as he begins his 9th year on the air playing real Country Music, the way it should be, from the Legends and Independent artists.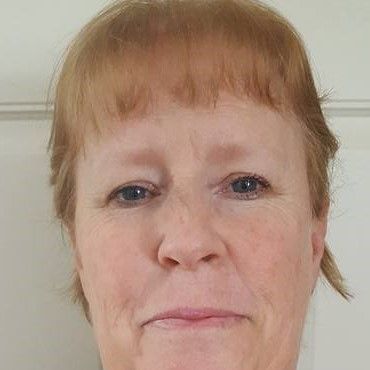 Suzette Brege - Suzy
Bookkeeper & DJ for "A Woman's Perspective"
I am "young" at heart. I love music. When I was asked to do a show. I was very hesitant (with no ear for music,) but with my husband Jim's help I have learned to appreciate all the genre of music. So we came up with an all woman artist show. I try to do a different theme for each show.
I also keep the books for station.
Thank you to all listeners and any supporters!